Online | Preview of the Foster-Adoptive Parents Toolshop Series
***Must Attend Both Sessions to Get Credit***
Guest Instructor: Jody Johnston-Pawel, LSW, CFLE
Jody Johnston Pawel is a Licensed Social Worker in the State of Ohio and a Certified Family Life Educator. She is the author of the award‐winning The Parent's Toolshop® book and Founder/CEO of the Relationship Toolshop® International Training Institute. LLC.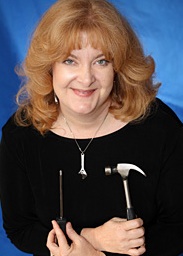 Use the Universal Blueprint® Parent Success System to prevent common parenting challenges and plan healthy, individualized solutions to problems that arise. Just answer three questions, take up to five steps, and match five proven‐effective tools to the five problem types. This is the system in which all other Toolshop® topics fit.
Dates:
Monday, September 12, 2022
Monday, September 26, 2022
Registration will close on Monday, September 12, 2022, at 7am
***Please Note: This class will be facilitated on the online platform called Zoom. Internet access and access to a computer/laptop/tablet/smartphone is required to attend.
The link to attend this class will be provided at registration.
Please follow the link below for a brief tutorial on how to sign up for a free Zoom account.