TIPS: Trauma Informed Pre-Service
TIPS is the 12 hour pre-service training program that is required prior to being approved as a Resource Parent by the County of San Diego.  The TIPS training consists of four, 3-hour training sessions or two, 6-hour training sessions which occur only on Saturdays. Below, you will be able to register for an entire class which includes all the sessions required for the 12 hour training. After you register, please make note of the Class # you registered for and print out your schedule.
** Please note that childcare is not provided or available on site. We ask that you not bring babies or children to these workshops. Thank you for your understanding. Also, registration is required. Classes may get cancelled due to low attendance. To ensure you are notified of such changes, you must register. Showing up to classes without registering is at your own discretion. **
Dates for 2020 can be found below. Use the chart below to find dates, times and locations that fit your schedule. You can sign up for all sessions by selecting the link "Sign Up Here" with the class number. Please be sure that you can attend all the session dates for that class. If you have questions or special needs, please contact us. If you need to re-schedule a class, make up a session that you have missed or need to make a specialized plan to complete the TIPS class, please call the FAKCE registration line at 1-800-200-1222 for assistance and registration.
Once you register for a TIPS session please fill out an online registration form by following the link below.
Zoom Links
After you submit your registration you will be e-mailed a confirmation from

email hidden; JavaScript is required

You will receive a reminder e-mail from FAKCE staff (gcccd.edu e-mail address) on the week of class containing the Zoom link
On the day of class you will receive a final reminder with class materials and the Zoom link again
If you do not receive any reminder by the day of class please be sure to check your spam/junk mail folders
Please check in with us by calling (800)200-1222 (leave a message if we are not available) or email us at

email hidden; JavaScript is required

or

email hidden; JavaScript is required

if no confirmation from WordPress or FAKCE is received
Después de someter su registraron para alguna clase se le enviara un correo electrónico por parte de

email hidden; JavaScript is required

 confirmando su registracion
Recibirá un recordatorio por correo electrónico de parte de la oficina de FAKCE (correo electrónico de parte de gcccd.edu) la semana en que ocurrirá la clase conteniendo el enlace de Zoom
El día de la clase recibirá el ultimo recordatorio de la clase con el material de la clase y el enlace de Zoom de nuevo
si no recibe ningún recordatorio por favor revise su folder de "spam/junk" (correo no deseado/basura) en su cuenta de correo electrónico
Por favor comuníquese con nosotros al llamar al (800)200-1222 (deje un mensaje si no estamos disponibles) o envienos un correo electrónico a

email hidden; JavaScript is required

o

email hidden; JavaScript is required

si no recibe ninguna confirmación de WordPress o FAKCE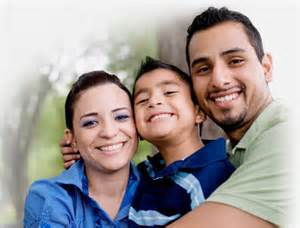 Tips es el programa de formación inicial de 12 horas…
---
Class #660Z (Online)
Wednesday/Monday | 6pm – 9pm
Session # 1 | Wednesday, August 30, 2023
Session # 2 | Wednesday, September 06, 2023
Session # 3 | Monday, September 11, 2023
Session # 4 | Wednesday, September 13, 2023
Sign Up Here
Class #661Z (Online)
Thursday / Tuesday | 6pm – 9pm
Session # 1 | Thursday, August 31, 2023
Session # 2 | Tuesday, September 05, 2023
Session # 3 | Thursday, September 07, 2023
Session # 4 | Tuesday, September 12, 2023
Sign Up Here
***Esta serie se ha cancelado***
Class #662Z | En Español (en linea)
viernes | 6pm – 9pm
Sesión #1| viernes, septiembre 01, 2023
Sesión #2| viernes, septiembre 08, 2023
Sesión #3| viernes, septiembre 15, 2023
Sesión #4| viernes, septiembre 22, 2023
Registrese Aqui
Class #663Z (Online)
Saturday | 9am-3:30pm
Session # 1 | Saturday, September 02, 2023, 9am-12pm
Session # 2 | Saturday, September 02, 12:30pm-3:30pm
Session # 3 | Saturday, September 09, 2023, 9am-12pm
Session # 4 | Saturday, September 09, 2023, 12:30pm-3:30pm
Sign Up Here
Class #664Z (Online)
Wednesday/Monday | 6pm – 9pm
Session # 1 | Wednesday, September 06, 2023
Session # 2 | Monday, September 11, 2023
Session # 3 | Wednesday, September 13, 2023
Session # 4 | Monday, September 18, 2023
Sign Up Here
Class #665Z (Online)
Thursday / Tuesday | 6pm – 9pm
Session # 1 | Thursday, September 14, 2023
Session # 2 | Tuesday, September 19, 2023
Session # 3 | Thursday, September 21, 2023
Session # 4 | Tuesday, September 26, 2023
Sign Up Here
Class #666Z (Online)
Saturday | 9am-3:30pm
Session # 1 | Saturday, September 16, 2023, 9am-12pm
Session # 2 | Saturday, September 16, 12:30pm-3:30pm
Session # 3 | Saturday, September 23, 2023, 9am-12pm
Session # 4 | Saturday, September 23, 2023, 12:30pm-3:30pm
Sign Up Here
Class #667Z (Online)
Monday/Wednesday| 6pm – 9pm
Session # 1 | Monday, September 18, 2023
Session # 2 | Wednesday, September 20, 2023
Session # 3 | Monday, September 25, 2023
Session # 4 | Wednesday, September 27, 2023
Sign Up Here
Class #668Z | En Español (en linea)
martes/jueves | 6pm – 9pm
Sesión #1| martes, septiembre 19, 2023
Sesión #2| jueves, septiembre 21, 2023
Sesión #3| martes, septiembre 26, 2023
Sesión #4| jueves, septiembre 28, 2023
Registrese Aqui
Class #669Z (Online)
Thursday / Tuesday | 6pm – 9pm
Session # 1 | Thursday, September 28, 2023
Session # 2 | Tuesday, October 03, 2023
Session # 3 | Thursday, October 05, 2023
Session # 4 | Tuesday, October 10, 2023
Sign Up Here
Class #670Z (Online)
Friday | 6pm – 9pm
Session # 1 | Friday, September 29, 2023
Session # 2 | Friday, October 06, 2023
Session # 3 | Friday, October 13, 2023
Session # 4 | Friday, October 20, 2023
Sign Up Here
Class #671Z (Online)
Saturday | 9am-3:30pm
Session # 1 | Saturday, September 30, 2023, 9am-12pm
Session # 2 | Saturday, September 30, 12:30pm-3:30pm
Session # 3 | Saturday, October 07, 2023, 9am-12pm
Session # 4 | Saturday, October 07, 2023, 12:30pm-3:30pm
Sign Up Here
Class #672Z (Online)
Monday/Wednesday| 6pm – 9pm
Session # 1 | Monday, October 02, 2023
Session # 2 | Wednesday, October 04, 2023
Session # 3 | Monday, October 09, 2023
Session # 4 | Wednesday, October 11, 2023
Sign Up Here
Class #673Z | En Español (en linea)
miercoles/lunes | 6pm – 9pm
Sesión #1| miercoles, octubre 04, 2023
Sesión #2| lunes, octubre 09, 2023
Sesión #3| miercoles, octubre 11, 2023
Sesión #4| lunes, octubre 16, 2023
Registrese Aqui
Class #674Z (Online)
Thursday / Tuesday | 6pm – 9pm
Session # 1 | Thursday, October 12, 2023
Session # 2 | Tuesday, October 17, 2023
Session # 3 | Thursday, October 19, 2023
Session # 4 | Tuesday, October 24, 2023
Sign Up Here
Class #675Z (Online)
Saturday | 9am-3:30pm
Session # 1 | Saturday, October 14, 2023, 9am-12pm
Session # 2 | Saturday, October 14, 12:30pm-3:30pm
Session # 3 | Saturday, October 21, 2023, 9am-12pm
Session # 4 | Saturday, October 21, 2023, 12:30pm-3:30pm
Sign Up Here
Class #676Z (Online)
Monday/Wednesday| 6pm – 9pm
Session # 1 | Monday, October 16, 2023
Session # 2 | Wednesday, October 18, 2023
Session # 3 | Monday, October 23, 2023
Session # 4 | Wednesday, October 25, 2023
Sign Up Here
Class #677Z (Online)
Tuesday / Thurdsay | 6pm – 9pm
Session # 1 | Tuesday, October 24, 2023
Session # 2 | Thursday, October 26, 2023
Session # 3 | Tuesday, October 31, 2023
Session # 4 | Thursday, November 02, 2023
Sign Up Here
Class #678Z (Online)
Thursday / Tuesday | 6pm – 9pm
Session # 1 | Thursday, October 26, 2023
Session # 2 | Tuesday, October 31, 2023
Session # 3 | Thursday, November 02, 2023
Session # 4 | Tuesday, November 07, 2023
Sign Up Here
Class #679Z | En Español (en linea)
viernes | 6pm – 9pm
Sesión #1| viernes, octubre 27, 2023
Sesión #2| viernes, noviembre 03, 2023
Sesión #3| viernes, noviembre 17, 2023
Sesión #4| viernes, diciembre 01, 2023
Registrese Aqui
Class #680 (In Person)
Saturday | 9am-3:30pm
Session # 1 | Saturday, October 28, 2023, 9am-12pm
Session # 2 | Saturday, October 28, 2023, 12:30pm-3:30pm
Session # 3 | Saturday, November 04, 2023, 9am-12pm
Session # 4 | Saturday, November 04, 2023, 12:30pm-3:30pm
Sign Up Here
Class #681 | En Español (en persona)
sábado | 6pm – 9pm
Sesión # 1| sábado, octubre 28, 2023- 9am-12pm
Sesión # 2| sábado, octubre 28, 2023-12:30pm-3:30pm
Sesión # 3| sábado, noviembre 04, 2023- 9am-12pm
Sesión # 4| sábado, noviembre 04, 2023- 12:30pm-3:30pm
Registrese Aqui
Class #682Z (Online)
Monday/Wednesday| 6pm – 9pm
Session # 1 | Monday, October 30, 2023
Session # 2 | Wednesday, November 01, 2023
Session # 3 | Monday, November 06, 2023
Session # 4 | Wednesday, November 08, 2023
Sign Up Here
Class #683Z | En Español (en linea)
lunes/miercoles | 6pm – 9pm
Sesión #1| lunes, noviembre 06, 2023
Sesión #2| miercoles, noviembre 08, 2023
Sesión #3| lunes, noviembre 13, 2023
Sesión #4| miercoles, noviembre 15, 2023
Registrese Aqui
Class #684Z (Online)
Thursday / Tuesday | 6pm – 9pm
Session # 1 | Thursday, November 09, 2023
Session # 2 | Tuesday, November 14, 2023
Session # 3 | Thursday, November 16, 2023
Session # 4 | Tuesday, November 21, 2023
Sign Up Here
Class #685Z (Online)
Saturday | 9am-3:30pm
Session # 1 | Saturday, November 11, 2023, 9am-12pm
Session # 2 | Saturday, November 11, 12:30pm-3:30pm
Session # 3 | Saturday, November 18, 2023, 9am-12pm
Session # 4 | Saturday, November 18, 2023, 12:30pm-3:30pm
Sign Up Here
Class #686Z (Online)
Monday/Wednesday| 6pm – 9pm
Session # 1 | Monday, November 13, 2023
Session # 2 | Wednesday, November 15, 2023
Session # 3 | Monday, November 20, 2023
Session # 4 | Wednesday, November 22, 2023
Sign Up Here
Class #687Z (Online)
Monday/Wednesday| 6pm – 9pm
Session # 1 | Monday, November 20, 2023
Session # 2 | Monday, November 27 2023
Session # 3 | Wednesday, November 29, 2023
Session # 4 | Monday, December 04, 2023
Sign Up Here
Class #688Z | En Español (en linea)
martes/jueves | 6pm – 9pm
Sesión #1| martes, noviembre 21, 2023
Sesión #2| martes, noviembre 28, 2023
Sesión #3| jueves, noviembre 30, 2023
Sesión #4| martes, diciembre 05, 2023
Registrese Aqui
Class #689Z (Online)
Monday/Wednesday| 6pm – 9pm
Session # 1 | Monday, November 27, 2023
Session # 2 | Wednesday, November 29 2023
Session # 3 | Monday, December 04, 2023
Session # 4 | Wednesday, December 06, 2023
Sign Up Here
Class #690Z (Online)
Tuesday / Thurdsay | 6pm – 9pm
Session # 1 | Tuesday, November 28, 2023
Session # 2 | Thursday, November 30, 2023
Session # 3 | Tuesday, December 05, 2023
Session # 4 | Thursday, December 07, 2023
Sign Up Here
Class #691Z (Online)
Saturday | 9am-3:30pm
Session # 1 | Saturday, December 02, 2023, 9am-12pm
Session # 2 | Saturday, December 02, 12:30pm-3:30pm
Session # 3 | Saturday, December 09, 2023, 9am-12pm
Session # 4 | Saturday, December 09, 2023, 12:30pm-3:30pm
Sign Up Here
Class #692Z (Online)
Saturday | 9am-3:30pm
Session # 1 | Saturday, December 09, 2023, 9am-12pm
Session # 2 | Saturday, December 09, 12:30pm-3:30pm
Session # 3 | Saturday, December 16, 2023, 9am-12pm
Session # 4 | Saturday, December 16, 2023, 12:30pm-3:30pm
Sign Up Here
Class #693Z (Online)
Monday/Wednesday| 6pm – 9pm
Session # 1 | Monday, December 11, 2023
Session # 2 | Wednesday, December 13 2023
Session # 3 | Monday, December 18, 2023
Session # 4 | Wednesday, December 20, 2023
Sign Up Here
Class #694Z (Online)
Tuesday / Thurdsay | 6pm – 9pm
Session # 1 | Tuesday, December 12, 2023
Session # 2 | Thursday, December 14, 2023
Session # 3 | Tuesday, December 19, 2023
Session # 4 | Thursday, December 21, 2023
Sign Up Here
Class #695Z | En Español (en linea)
martes/jueves | 6pm – 9pm
Sesión #1| martes, diciembre 12, 2023
Sesión #2| jueves, diciembre 14, 2023
Sesión #3| martes, diciembre 19, 2023
Sesión #4| jueves, diciembre 21, 2023
Registrese Aqui