First Aid And CPR For Foster Parents in San Diego County Only
These classes include First Aid for infants, children, and adults and CPR. They are co-sponsored by the Foster Care Education Program and the local foster parent association. They can be used to meet the licensing requirement but not the county mandate for state 8-hour ongoing training mandate.
First Aid and CPR classes are only for Resource Parent Applicants, Resource Approved Families, Licensed County Foster/Adoptive Parents, and Respite Caregivers who will be serving Resource Parents directly through the County's Child Welfare Services, Foster and Adoptive Resource Family Services.
Registration is required as classes will be held online through Zoom.
If you can no longer attend, please cancel your reservation to open up the spot for someone else.
These classes are for adults 18 years of age or older.
If you are a Resource Parent Applicant, please ensure that you have registered for the Pre-Approval, TIPS classes prior to registering for First Aid/CPR.
County Resource Parents are eligible to take First Aid/CPR through FAKCE, only once every two years. A Resource Parents can take First Aid/CPR no more than 6 months before the end of their CPR certification date
Childcare not available – please do not bring babies or children to class
Per the requirements of the First Aid/CPR training provider,  no participants will be admitted once the class has begun at 6 pm. Be sure to log in early to ensure entrance to the class.
Primeros Auxilios y CPR Para Padres de Crianza
Todas las Clases Son Gratis. La Membresia y las Tarjetas de CPR Ya No Se Cobran.
Estas clases proveen información sobre primeros auxilios y CPR para infantes, menores y adultos. Son patrocinadas por el Programa de Educación de Padres de Crianza y la Asociación local de Padres de Crianza. Pueden ser utilizadas para los requisitos de licencias pero no para los requisitos del condado o del estado referente a las ocho horas de entrenamiento mandatorio.
Las clases de primeros auxilios y CPR son solo para los solicitantes para ser Padres de Recursos, Familias de Recursos Aprobadas, Padres de Crianza Temporal/Adoptivos con Licencia del Condado, y Cuidadores de Relevo que prestaran sus servicios a los padres de recursos directamente a traves de la agencia de Bienestar Infantil del condado, los servicios de familias de crianza y de recursos adoptivos del condado.
Es necesario registrarse ya que las clases se llevarán a cabo en línea a través de Zoom.
Si ya no puede asistir, cancele su reservación para abrir el lugar para otra persona.
Estas clases son para adultos mayores de 18 años.
Si usted es un solicitante de padres de recursos, asegúrese de haberse registrado para las clases de TIPS de pre-aprobación antes de registrarse para Primeros Auxilios/CPR.
Los Padres de Recursos del Condado son elegibles para tomar Primeros Auxilios/CPR a través de FAKCE, solo una vez cada dos años. Los padres de recursos pueden tomar Primeros Auxilios/CPR no más de 6 meses antes del final de su fecha de certificación de CPR
No hay cuidado de niños  – por favor no traiga bebés o niños a clase
Según los requisitos del proveedor de capacitación en Primeros Auxilios/CPR, no se admitirán participantes una vez que la clase haya comenzado a las 6 p. m. Asegúrese de iniciar sesión temprano para asegurar la entrada a la clase y para recibir crédito por su asistencia.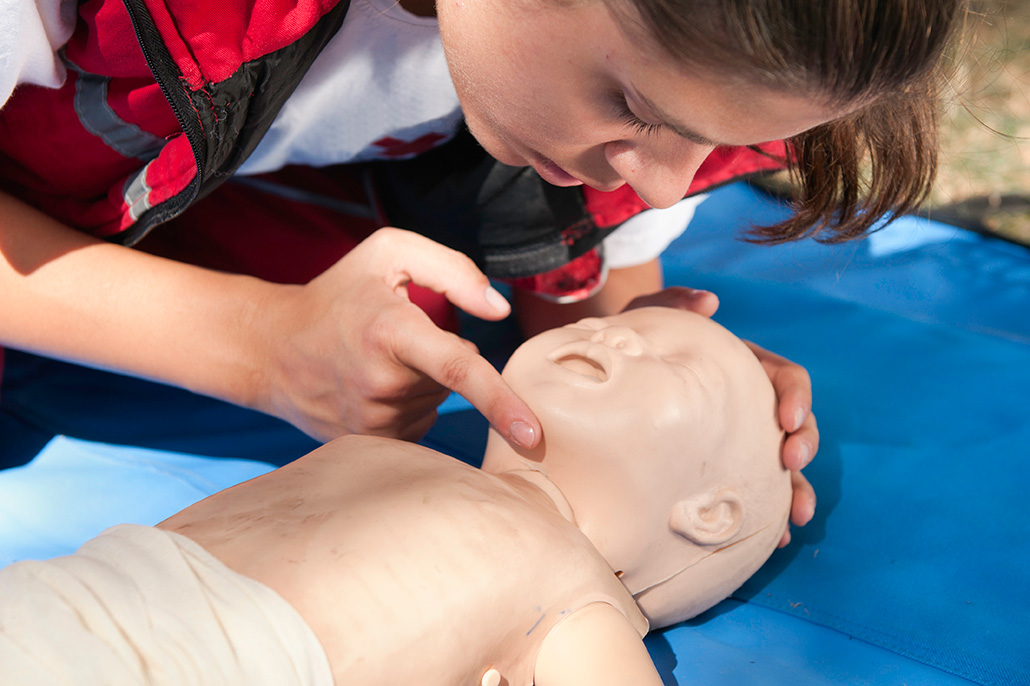 These classes include First Aid for infants, children, and adults…
---
All Classes