Online | Part 1: Your Child's Development: The Key to Helping Children Physically, Emotionally, Mentally, and Socially Grow
In this session, we learn how to monitor your child's development and how you can help them to grow. We will explore activities at home to help your child's development and when to reach out for help. We will explore the resources available in our community.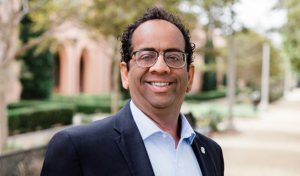 Special Guest Speaker: Dr. Pradeep Gidwani is a pediatrician and community health leader focused on creating systematic solutions and changes to improve the lives of children and their families. His expertise includes child development, Infant and Early Childhood Mental Health, childhood trauma, parents' perception of childhood behaviors, and cultural issues in health care. Dr. Gidwani is currently the Medical Director at the American Academy of Pediatrics, CA Chapter 3 (AAP‐CA3) of two countywide projects, Healthy Development Services and First 5 First Steps family support program. He is also a Child Trauma Academy Fellow and a member of the Child Health Leadership Network through the Annie E. Casey and David and Lucile Packard Foundations. Dr. Gidwani also teaches at San Diego State University in the Department of Child and Family Development.
Registration will close on Thursday, March 30, 2023 at 7 am 
***Please Note: This class will be facilitated on the online platform called Zoom. Internet access and access to a computer/laptop/tablet/smartphone is required to attend.
The link to attend this class will be provided at registration.
Please follow the link below for a brief tutorial on how to sign up for a free Zoom account.