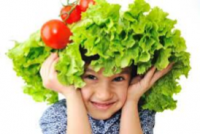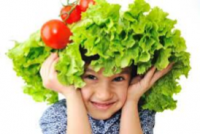 Online | A Trauma Informed Nutrition Training for Resource Parents | Part 1: Positive Feeding for Resource Families
In Collaboration with Leah's Pantry
This series will help Resource Families with how to creatively nourish their family with less stress and worry to support everyone's mental and physical health, how to prepare delicious meals and snacks for their family with live recipe demonstrations, and how to deal with feeding challenges unique to foster care all through a trauma informed lens. Families will receive a printed guidebook to accompany the workshops, and after evaluating the curriculum can receive up to $90 in Amazon Gift Cards provided by Leah's Pantry.
Part 1: Positive Feeding for Resource Families | Tuesday, November 1, 2022
Developmentally responsive feeding with less stress

Creating positive relationships with food and each other through nourishment

Using food to manage your family's mood and energy levels
Part 2: Nutrition for the Whole Family | Thursday, November 17, 2022 | 6pm-9pm *In Person* 
Location:Griffin Gate 8800 Grossmont College Drive, El Cajon, CA 92020
How to eat and feed your family nutritiously

Planning nutritious meals and building healthier habits at home

How to address concerns about body weight
Register: https://fakce.org/events/in-person-a-trauma-informed-nutrition-training-for-resource-parents-part-2-nutrition-for-the-whole-family-2022-11-17/
Part 3: Nourishment, Trauma and Toxic Stress | Friday, December 7th | 6pm- 9pm
The impact of trauma on children's eating habits

How to handle eating challenges

Nutrition for mental health

Simple shopping strategies for nutritious foods
Register: https://fakce.org/events/online-a-trauma-informed-nutrition-training-for-resource-parents-part-3-nourishment-trauma-and-toxic-stress-2022-12-07/
Registration will close on Tuesday, November 1, 2022, at 7am 
***Please Note: This class will be facilitated on the online platform called Zoom. Internet access and access to a computer/laptop/tablet/smartphone is required to attend.
The link to attend this class will be provided at registration.
Please follow the link below for a brief tutorial on how to sign up for a free Zoom account.