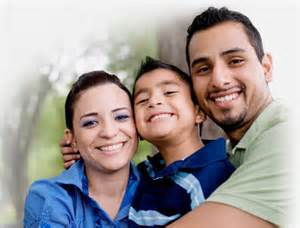 Map Unavailable
En Linea | TIPS: Class 536Z (En Español)
Date/Time
07/19/2022 - 07/28/2022 | 6:00 pm - 9:00 pm
Location
Zoom
Type of Class
Tips es el programa de formación inicial de 12 horas que se requiere antes de ser aprobado como un padre de recurso por el Condado de San Diego. El entrenamiento de TIPS consiste de 4 sesiones de entrenamiento de 3 horas cada una.
Se está registrando para Clase 536Z. Las fechas para cada una de las sesiones son:
Sesión #1| Martes, julio 19, 2022
Sesión #2| Jueves, julio 21, 2022
Sesión #3| Martes, julio 26, 2022
Sesión #4| Jueves, julio 28, 2022
Recibirá una confirmación de su registración por correo electrónico (email). El email le proporcionará la primera fecha de la clase, así como la hora y el lugar. Las fechas para las sesiones 2, 3 y 4, no se proporcionarán. Favor de tomar nota de las fechas ahora. En caso de que necesite ver las fechas de las sesiones en el futuro, se pueden encontrar entrando a la página de FAKCE en el internet, seleccionando y bajando a la página de horarios de la clase de TIPS. Si necesita ayuda, favor de llamar a nuestra oficina al 1-800-200-1222.
El registro de la clase cerrara el Martes, julio 19 a las 7am
***Por Favor Tome Nota:Esta clase se facilitará en la plataforma en línea llamada Zoom. Se requiere acceso a Internet y acceso a una computadora / computadora portátil / tableta / teléfono inteligente para asistir.
El enlace para assistir a esta clase se proveera despues de que se registre.
Siga el enlace a continuación para obtener un breve tutorial sobre cómo registrarse para obtener una cuenta de
Bookings
If you plan to book multiple classes throughout the year, please create a User Account by clicking Sign Up. Your account will allow you to sign in at any time, have a history log of all the classes you register for, cancel any classes and register for multiple classes in one session.

If you decide not to create an account, non-account holders will enter their information to the left to book a class during each registration session.

Submit one form per participant. Each participant MUST register individually using their legal name and information. No credit will be given to participants not registered for the class. If registering on behalf of someone else, please use their information when registering, NOT YOURS. Thank you!