Online | The ART of Inclusive Communication 2.0
In Partnership with the National Conflict Resolution Center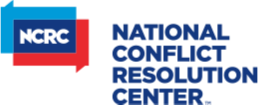 In this more advanced workshop, the focus is on interactive dialogue. Participants dive more deeply into how we all can be working to make our communication, our lives, and our communities more inclusive and anti‐racist. We also have a version that focuses more broadly on Othering (and how to foster a sense of Belonging), and one that focuses on political polarization. Based on our conversation, my sense is that the version that focuses on Othering/Belonging might be a really good fit.
Registration will close on Monday, August 7, 2023 at 3pm
***Please Note: This class will be facilitated on the online platform called Zoom. Internet access and access to a computer/laptop/tablet/smartphone is required to attend.
The link to attend this class will be provided at registration.
Please follow the link below for a brief tutorial on how to sign up for a free Zoom account.