Map Unavailable
Online | Developmental Stages and Effects of Child Abuse & Neglect (Early Childhood 6‐11)
Date/Time
05/18/2022 | 3:00 pm - 6:00 pm
Location
Zoom
Type of Class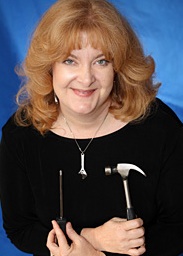 Guest Instructor: Jody Johnston-Pawel, LSW, CFLE
In this interactive webinar, you will engage your creativity while learning about typical development in school‐aged children, typical challenging behaviors they might show, the developmental purpose those behaviors serve, and how to respond in ways that support their healthy development. You'll also learn about the symptoms of child abuse and neglect you might see in school‐ age children. You'll walk away with tips for responding to typical challenging behavior in young children and what to do when you see red flags warning of trauma.
Registration will close on Wednesday, May 18, 2022, at 7 am
***Please Note: This class will be facilitated on the online platform called Zoom. Internet access and access to a computer/laptop/tablet/smartphone is required to attend.
The link to attend this class will be provided at registration.
Please follow the link below for a brief tutorial on how to sign up for a free Zoom account.
Bookings
If you plan to book multiple classes throughout the year, please create a User Account by clicking Sign Up. Your account will allow you to sign in at any time, have a history log of all the classes you register for, cancel any classes and register for multiple classes in one session.

If you decide not to create an account, non-account holders will enter their information to the left to book a class during each registration session.

Submit one form per participant. Each participant MUST register individually using their legal name and information. No credit will be given to participants not registered for the class. If registering on behalf of someone else, please use their information when registering, NOT YOURS. Thank you!
Bookings are closed for this event.