In Person | Fitness for Fostering Fridays: Building a Resiliency Toolkit
A More Knowledgeable You!
Fitness for Fostering Fridays will be opportunities for Resource Parents to attend workshops mini‐ conference style held on Fridays to help enhance their family's fitness and capacity for fostering children from out of home placement. Workshops will be lead by local, state or national expert guest speakers.
Fitness for Fostering Fridays is also an opportunity for Resource Parents to meet with other families, receive support and make long lasting connections. Resource Parents will have the opportunity to attend workshops either in the morning, afternoon or both if they choose.
Session 2| Building a Resiliency Toolkit
Are you a parent (or professional) who feels tired or drained from the seemingly never‐ending responsibilities that have come to occupy all of your waking hours? Do you feel like rolling your eyes or screaming at the top of your lungs when someone suggests you practice "self‐care?" Are you experiencing compassion‐fatigue? Do you find yourself daydreaming about what it might be like to feel like a whole person again, but can't figure out where to start? If this describes you or someone you know, then this is the training for you! This workshop will provide information and interaction to help caregivers understand, express and cope with their own emotions, while adding skills to their personal resiliency‐building tool kit and understanding the important role of creating and sustaining hope.
Guest Speaker: Sue Badeau, National Trainer & Adoptive Parent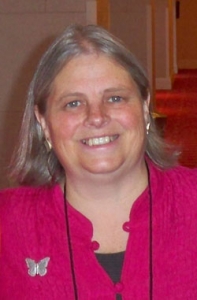 Sue Badeau is a lifetime parent of twenty‐two children, two by birth and twenty adopted (three with terminal illnesses who are now deceased). She is a grandparent to 45 grandchildren and 14 great grandchildren. Sue cares to educate and support resource parents in their fostering and/or adopting journey to not only enhance their parenting lifelong experiences with their children but also for the outcomes of those children. With a deep well of lived experience, she passionately advocates for reimagining both foster care and juvenile justice systems. She underscores the significance of respite and self‐care for caregivers and professionals, emphasizing the journey toward permanence for older adolescents. Her advocacy also highlights the importance of preserving the sibling bond and nurturing lifelong connections with birth families for both foster and adopted children. Furthermore, she champions the empowerment of families to effectively engage with these complex systems.
Key Details: 
Buffet Lunch from 12pm – 12:30pm

Free Parking
Separate registration is required for each individual workshop. Childcare is not provided on‐site. Translation available upon request.