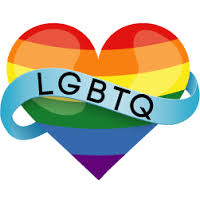 Creating Nurturing and Affirming Homes for Exceptional Youth
LGBTQ+ youth enter the foster care system for many of the same reasons as non-LGBTQ+ youth in care, such as abuse, neglect, and parental substance abuse. Many LGBTQ+ youth have the added layer of trauma that comes with being rejected or mistreated because of their sexual orientation, gender identity or gender expression.
In this training, attendees will gain a deeper understanding of the experiences, the unique risks they face and needs of LGBTQ+ youth in care.  The good news is that these risks can be mitigated by foster and adoptive families who are willing to nurture and protect the health, safety, and well-being of these young people.
Attendees will discover specific actions to create a welcoming home for all youth in care and to promote youth's health and well-being in the community as well as LGBTQ+ resources in the community.
Instructor: Charisma De Los Reyes, CWS Social Worker