TIPS: Trauma Informed Pre-Service
TIPS is the 12 hour pre-service training program that is required prior to being approved as a Resource Parent by the County of San Diego.  The TIPS training consists of four, 3-hour training sessions or two, 6-hour training sessions which occur only on Saturdays. Below, you will be able to register for an entire class which includes all the sessions required for the 12 hour training. After you register, please make note of the Class # you registered for and print out your schedule.
** Please note that childcare is not provided or available on site. We ask that you not bring babies or children to these workshops. Thank you for your understanding. Also, registration is required. Classes may get cancelled due to low attendance. To ensure you are notified of such changes, you must register. Showing up to classes without registering is at your own discretion. **
To register for November and December 2019 TIPS Classes, please click here to review the schedule. Click on the Class # you wish to register for and it will direct you to the registration page. If you need assistance, please call us at 1-800-200-2222. Thank you!
Dates for 2020 can be found below. Use the chart below to find dates, times and locations that fit your schedule. You can sign up for all sessions by selecting the link "Sign Up Here" with the class number. Please be sure that you can attend all the session dates for that class. If you have questions or special needs, please contact us. If you need to re-schedule a class, make up a session that you have missed or need to make a specialized plan to complete the TIPS class, please call the FAKCE registration line at 1-800-200-1222 for assistance and registration.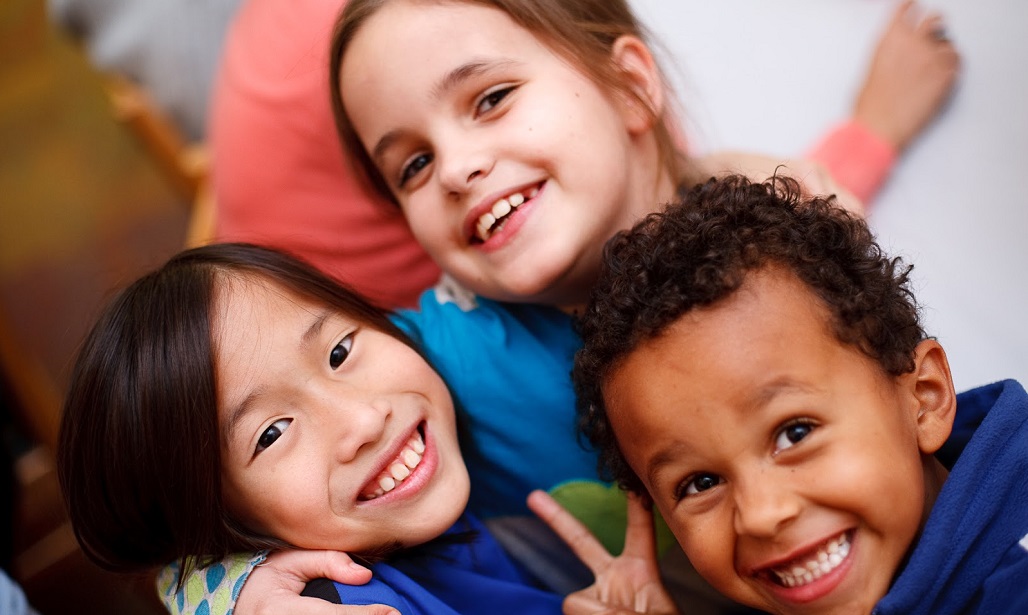 TIPS is the 12-hour pre-service training program that is required…
---
Class #277 (North County)
9am – 3:30pm
Session #1&2|Saturday, January 04, 2020
Session #3&4|Saturday, January 11, 2020
Sign Up Here
Class #278 (Central Region)
6pm – 9pm

Session#1 |Monday, January 06, 2020
Session#2 | Wednesday, January 08, 2020
Session#3 | Monday, January 13, 2020
Session#4 | Wednesday, January 15, 2020

Sign Up Here
Class #279 (North County – Clase en Español)
6pm – 9pm

Sesión#1| Martes, Enero 14, 2020
Sesión#2 | Jueves, Enero 16, 2020
Sesión#3 | Martes, Enero 21, 2020
Sesión#4 | Jueves, Enero 23, 2020

Sign Up Here
Class #280 (East County)
9am – 3:30pm

Session#1&2| Saturday, January 11, 2020
Session#3&4| Saturday, January 18, 2020

Sign Up Here
Class #281 (Central Region)
6pm – 9pm

Session#1| Monday, January 13, 2020
Session#2 | Wednesday, January 15, 2020
Session#3 | Wednesday, January 22, 2020
Session#4 | Monday, January 27, 2020

Sign Up Here
Class #282 (South Region – Clase en Español)
6pm – 9pm
Sesión#1| Jueves, Enero 16, 2020
Sesión#2| Jueves, Enero 23, 2020
Sesión#3| Jueves, Enero 30, 2020
Sesión#4| Jueves, Febrero 06, 2020
Sign Up Here
Class #283 (Central Region)
9am – 3:30pm

Session#1&2| Saturday, January 18, 2020
Session#3&4| Saturday, January 25, 2020

Sign Up Here
Class #284 (North County)
6pm – 9pm

Session#1| Wednesday, January 22, 2020
Session#2| Monday, January 27, 2020
Session#3| Wednesday, January 29, 2020
Session#4| Monday, February 03, 2020

Sign Up Here
Class #285 (Central Region– Clase en Español)
9am – 3:30pm
Sesión#1&2| Sábado, Enero 25, 2020
Sesión#3&4| Sábado, Febrero 01, 2020
Sign Up Here
Class #285 (Central Region– Clase en Español)
9am – 3:30pm

Sesión#1&2| Sábado, Enero 25, 2020
Sesión#3&4| Sábado, Febrero 01, 2020

Sign Up Here
Class #286 (Central Region)
6pm – 9pm

Session#1| Tuesday, January 28, 2020
Session#2| Thursday, January 30, 2020
Session#3| Tuesday, February 04, 2020
Session#4| Thursday, February 06, 2020

Sign Up Here
Class #287 (North County)
9am – 3:30pm

Session#1&2| Saturday, February 01, 2020
Session#3&4| Saturday, February 08, 2020

Sign Up Here
Class #287 (North County)
9am – 3:30pm

Session#1&2| Saturday, February 01, 2020
Session#3&4| Saturday, February 08, 2020

Sign Up Here
Class #288 (Central Region)
6pm – 9pm

Session#1| Tuesday, February 04, 2020
Session#2 | Thursday, February 06, 2020
Session#3 | Tuesday, February 11, 2020
Session#4 | Thursday, February 13, 2020

Sign Up Here
Class #289 (Central Region)
9am – 3:30pm

Session#1&2| Saturday, February 08, 2020
Session#3&4| Saturday, February 15, 2020

Sign Up Here
Class #290 (North County – Clase en Español)

6pm – 9pm

Sesion#1| Martes, Febrero 11, 2020
Sesion#2| Jueves, Febrero 13, 2020
Sesion#3| Martes, Febrero 18, 2020
Sesion#4| Jueves, Febrero 20, 2020

Sign Up Here
Class #291 (Central Region)
6pm – 9pm

Session#1| Wednesday, February 12, 2020
Session#2| Wednesday, February 19, 2020
Session#3| Monday, February 24, 2020
Session#4| Wednesday, February 26, 2020

Sign Up Here
Class #292 (South Region – Clase en Español)
6pm – 9pm

Sesion#1 | Jueves, Febrero 13, 2020
Sesion#2 | Jueves, Febrero 20, 2020
Sesion#3 | Jueves, Febrero 27, 2020
Sesion#4 | Jueves, Marzo 05, 2020

Sign Up Here
Class #293 (East County)
9am – 3:30pm

Session#1&2|Saturday, February 15, 2020
Session#3&4| Saturday, February 22, 2020

Sign Up Here
Class #294 (North County)
6pm – 9pm

Session#1| Tuesday, February 18, 2020
Session#2| Thursday, February 20, 2020
Session#3| Tuesday, February 25, 2020
Session#4| Thursday, February 27, 2020

Sign Up Here
Class #295 (Central Region)
9am – 3:30pm

Session#1&2| Saturday, February 22, 2020
Session#3&4| Saturday, February 29, 2020

Sign Up Here
Class #296 (Central Region)
6pm – 9pm

Session#1| Tuesday, February 25, 2020
Session#2| Thursday, February 27, 2020
Session#3| Tuesday, March 03, 2020
Session#4| Thursday, March 05, 2020

Sign Up Here
Class #297 (North County)
9am – 3:30pm

Session#1&2| Saturday, February 29, 2020
Session#3&4| Saturday, March 07, 2020

Sign Up Here
Class #298 (Central Region)
6pm – 9pm

Session#1| Tuesday, March 03, 2020
Session#2 | Thursday, March 05, 2020
Session#3| Tuesday, March 10, 2020
Session#4| Thursday, March 12, 2020

Sign Up Here
Class #299 (Central Region)
9am – 3:30pm

Session#1&2| Saturday, March 07, 2020
Session#3&4| Saturday, March 14, 2020

Sign Up Here
Class #300 (North County – Clase en Español)
6pm – 9pm

Sesión#1 | Martes, Marzo 10, 2020
Sesión#2 | Jueves, Marzo 12, 2020
Sesión#3 | Martes, Marzo 17, 2020
Sesión#4 | Jueves, Marzo 19, 2020

Sign Up Here
Class #301 (Central Region)
6pm – 9pm

Session#1| Wednesday, March 11, 2020
Session#2| Monday, March 16, 2020
Session#3| Wednesday, March 18, 2020
Session#4| Monday, March 23, 2020

Sign Up Here
Class #302 (East County)
9am – 3:30pm

Session#1&2| Saturday, March 14, 2020
Session#3&4| Saturday, March 21, 2020

Sign Up Here
Class #303 (North County)
6pm – 9pm

Session#1| Tuesday, March 17, 2020
Session#2| Thursday, March 19, 2020
Session#3| Tuesday, March 24, 2020
Session#4| Thursday, March 26, 2020

Sign Up Here
Class #304 (South Region – Clase en Español)
6pm – 9pm

Sesión#1 | Jueves, Marzo 19, 2020
Sesión#2 | Jueves, Marzo 26, 2020
Sesión#3 | Jueves, Abril 02, 2020
Sesión#4 | Jueves, Abril 09, 2020

Sign Up Here
Class #305 (Central Region)
9am – 3:30pm

Session#1&2 | Saturday, March 21, 2020
Session#3&4 | Saturday, March 28, 2020

Sign Up Here
Class #306 (Central Region)
6pm – 9pm

Session# 1| Tuesday, March 24, 2020
Session#2 | Thursday, March 26, 2020
Session#3 | Thursday, April 02, 2020
Session#4 | Tuesday, April 07, 2020

Sign Up Here
Class #307 (Central Region)
9am – 3:30pm

Session#1&2| Saturday, March 28, 2020
Session#3&4| Saturday, April 04, 2020

Sign Up Here
Class #308 (Central Region)
6pm – 9pm

Session#1| Thursday, April 02, 2020
Session#2| Thursday, April 09, 2020
Session#3| Tuesday, April 14, 2020
Session#4| Thursday, April 16, 2020

Sign Up Here
Class #309 (North County)
9am – 3:30pm

Session#1&2| Saturday, April 04, 2020
Session#3&4| Saturday, April 11, 2020

Sign Up Here
Class #310 (Central Region)
6pm – 9pm

Session#1| Monday, April 06, 2020
Session#2| Wednesday, April 08, 2020
Session#3| Monday, April 13, 2020
Session#4| Monday, April 15, 2020

Sign Up Here
Class #420 (Online)
6pm – 9pm

Session # 1 | Thursday, July, 1, 2021
Session # 2 | Tuesday, July 6, 2021
Session # 3 | Thursday, July, 8, 2021
Session # 4 | Tuesday, July 13, 2021

Sign Up Here