Positive Discipline
Date/Time
04/22/2017 | 8:30 am - 4:30 pm
Location
Straight From The Heart
Type of Class
Positive Discipline is a program designed to teach young people to become responsible, respectful and resourceful members of their communities. Come and learn the Positive Discipline parenting approach and discover how to:
Bridge communication gaps
Defuse power struggles
Avoid the dangers of praise
Enforce your message of love
Build on strengths, not weaknesses
Hold children accountable with their self respect intact
Teach children not what to think but how to think
Win cooperation at home and at school
Meet the special challenges of teen misbehavior
Light Lunch Served
Certified Positive Discipline Instructors: Denise Phipps, MFT &
Debbie Stolz, Foster Parent Trainer
FREE BOOK TO EACH FAMILY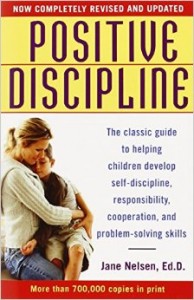 Bookings
If you plan to book multiple classes throughout the year, please create a User Account by clicking Sign Up. Your account will allow you to sign in at any time, have a history log of all the classes you register for, cancel any classes and register for multiple classes in one session.

If you decide not to create an account, non-account holders will enter their information to the left to book a class during each registration session.

Submit one form per participant. Each participant MUST register individually using their legal name and information. No credit will be given to participants not registered for the class. If registering on behalf of someone else, please use their information when registering, NOT YOURS. Thank you!
Bookings are closed for this event.