Online | Toolshop Training Series: Foundation – Building Toolbox
Guest Instructor: Jody Johnston-Pawel, LSW, CFLE
Jody Johnston Pawel is a Licensed Social Worker in the State of Ohio and a Certified Family Life Educator. She is the author of the award‐winning The Parent's Toolshop® book and Founder/CEO of the Relationship Toolshop® International Training Institute. LLC.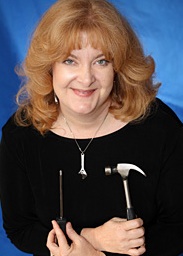 "What's the Foundation of Your Parenting?" Become a more conscious parent, who uses a Balanced parenting style, and a proven‐effective trauma‐informed parenting plan. Get a common language for working together with your parenting partners as a team.
Registration will close on Monday, October 10, 2022, at 7am
***Please Note: This class will be facilitated on the online platform called Zoom. Internet access and access to a computer/laptop/tablet/smartphone is required to attend.
The link to attend this class will be provided at registration.
Please follow the link below for a brief tutorial on how to sign up for a free Zoom account.
Register Here
Do you already have an account with us?
Sign In
Log in if you already have an account with us.