Online | The ART of Inclusive Communication
In Partnership with the National Conflict Resolution Center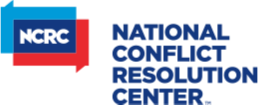 This workshop includes the fundamentals taught in The ARTful Conversation workshop, and also helps participants explore their own personal and cultural identifies and how those identities relate to communication style. Participants learn how these different styles can sometimes be the root of miscommunication.
Registration will close on Monday, July 24, 2023 at 12pm
***Please Note: This class will be facilitated on the online platform called Zoom. Internet access and access to a computer/laptop/tablet/smartphone is required to attend.
The link to attend this class will be provided at registration.
Please follow the link below for a brief tutorial on how to sign up for a free Zoom account.