Online | The 7 C's of Resiliency
Guest Instructor: Jody Johnston-Pawel, LSW, CFLE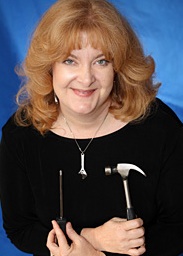 Parents and families play such a vital role in supporting the resilience of children. To do so, the American Academy of Pediatrics recommends developing what Dr. Ken Ginsburg calls "The 7 C's of Resiliency." Through this fun interactive webinar, you'll better understand what resiliency is, why it's important, and how to develop each of the 7 C's through your parenting style and communication strategies, thereby strengthening your connection. This will position you to guide your child to bounce back from life's challenges and forge a meaningful and successful life.
Registration will close on Monday, August 29, 2022, at 12pm
***Please Note: This class will be facilitated on the online platform called Zoom. Internet access and access to a computer/laptop/tablet/smartphone is required to attend.
The link to attend this class will be provided at registration.
Please follow the link below for a brief tutorial on how to sign up for a free Zoom account.