Map Unavailable
Online | The 7 C's of Resiliency
Date/Time
08/30/2022 | 9:00 am - 12:00 pm
Location
Zoom
Type of Class
Guest Instructor: Jody Johnston-Pawel, LSW, CFLE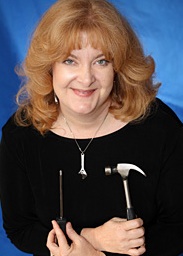 Parents and families play such a vital role in supporting the resilience of children. To do so, the American Academy of Pediatrics recommends developing what Dr. Ken Ginsburg calls "The 7 C's of Resiliency." Through this fun interactive webinar, you'll better understand what resiliency is, why it's important, and how to develop each of the 7 C's through your parenting style and communication strategies, thereby strengthening your connection. This will position you to guide your child to bounce back from life's challenges and forge a meaningful and successful life.
Registration will close on Monday, August 29, 2022, at 12pm
***Please Note: This class will be facilitated on the online platform called Zoom. Internet access and access to a computer/laptop/tablet/smartphone is required to attend.
The link to attend this class will be provided at registration.
Please follow the link below for a brief tutorial on how to sign up for a free Zoom account.
Bookings
If you plan to book multiple classes throughout the year, please create a User Account by clicking Sign Up. Your account will allow you to sign in at any time, have a history log of all the classes you register for, cancel any classes and register for multiple classes in one session.

If you decide not to create an account, non-account holders will enter their information to the left to book a class during each registration session.

Submit one form per participant. Each participant MUST register individually using their legal name and information. No credit will be given to participants not registered for the class. If registering on behalf of someone else, please use their information when registering, NOT YOURS. Thank you!