Online | Self-Esteem Toolset
***Part of the Toolshop Training Series***
Guest Instructor: Jody Johnston-Pawel, LSW, CFLE
Jody Johnston Pawel is a Licensed Social Worker in the State of Ohio and a Certified Family Life Educator. She is the author of the award‐winning The Parent's Toolshop® book and Founder/CEO of the Relationship Toolshop® International Training Institute. LLC.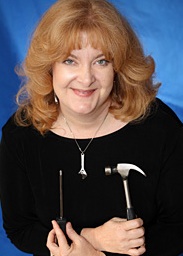 Lovable and I Like Myself !" – Twenty Tips for Building Self‐Esteem in Children. Build self esteem, without creating praise junkies or egotistical self‐centered children. They also increase children's immunity to peer pressure and can prevent sibling rivalry.
Registration will close on Monday, October 24, 2022, at 7am
***Please Note: This class will be facilitated on the online platform called Zoom. Internet access and access to a computer/laptop/tablet/smartphone is required to attend.
The link to attend this class will be provided at registration.
Please follow the link below for a brief tutorial on how to sign up for a free Zoom account.
Register Here
Do you already have an account with us?
Sign In
Log in if you already have an account with us.