Online | Food Fight! Picky Eaters & Complex Food Issues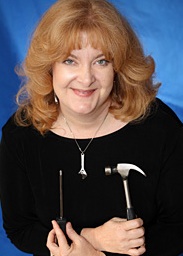 Guest Instructor: Jody Johnston-Pawel, LSW, CFLE
All children can experience common eating issues like being a picky, slow, or distracted eater, having "eyes bigger than their stomachs" or food allergies that can mimic symptoms of clinical disorders. Children with a trauma history can have additional more‐complex food issues, such as: hoarding, eating disorders, and lack of eating skills or table manners. Foster‐ adoptive‐kinship caregivers need to have respectful, trauma‐informed responses to both common and trauma‐related eating and food issues. This workshop offers simple, practical, fun things you can do to encourage healthy eating and to prevent or redirect common parenting issues related to eating and food. Bring your examples and creative ideas to share.
Registration will close on Monday, February 14, 2022 at 7am
***Please Note: This class will be facilitated on the online platform called Zoom. Internet access and access to a computer/laptop/tablet/smartphone is required to attend.
The link to attend this class will be provided at registration.
Please follow the link below for a brief tutorial on how to sign up for a free Zoom account.