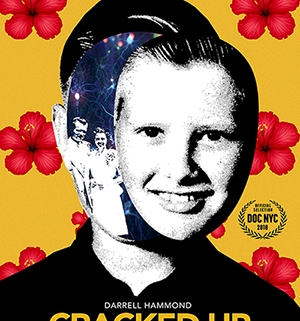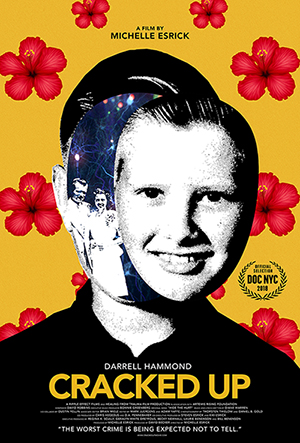 Online | Cracked Up
Cracked Up is an Award‐winning documentary of the impact that childhood trauma can have across a lifetime through the incredibly courageous and personal story of comedian, actor and Saturday Night Live legend Darrell Hammond.
Renowned for his impressions of Bill Clinton, Sean Connery and hundreds more, Hammond wowed SNL audiences for a record‐breaking 14 seasons. Although Hammond performed brilliantly on live TV, behind the scenes he suffered from debilitating flashbacks, self‐injury and addictions, symptoms which were misdiagnosed by over 40 doctors as mental illnesses, including: multiple personality disorder, manic depression and schizophrenia. Not until a suicide attempt that brought Hammond together with Dr. Nabil Kotbi, was he properly diagnosed and treated, unleashing the memories his brain had locked away for over 50 years. Join is for a screening of this riveting film followed by a discussion. This film is a must see!
Registration will close on Thursday, July 6, 2021 at 12pm 
***Please Note: This support group will be facilitated on the online platform called Zoom. Internet access and access to a computer/laptop/tablet/smartphone is required to attend.
The link to attend this class will be provided at registration.
Please follow the link below for a brief tutorial on how to sign up for a free Zoom account.