Online | Bullying: The Hidden Harassment of Foster Children
Guest Instructor: Jody Johnston-Pawel, LSW, CFLE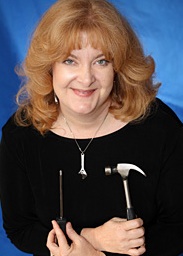 While bullying seems to be a problem for children and parents almost everywhere, children in the child welfare system are more likely to be targeted by bullies and to be bullies themselves! Attend this workshop to discover why and what you can say and do to be a part of the solution, whether your child is the target, the bully, or the bystander ‐‐‐ on‐line or off.
Registration will close on Monday, June 12, 2022, at 7 am
***Please Note: This class will be facilitated on the online platform called Zoom. Internet access and access to a computer/laptop/tablet/smartphone is required to attend.
The link to attend this class will be provided at registration.
Please follow the link below for a brief tutorial on how to sign up for a free Zoom account.
Register Here
Do you already have an account with us?
Sign In
Log in if you already have an account with us.