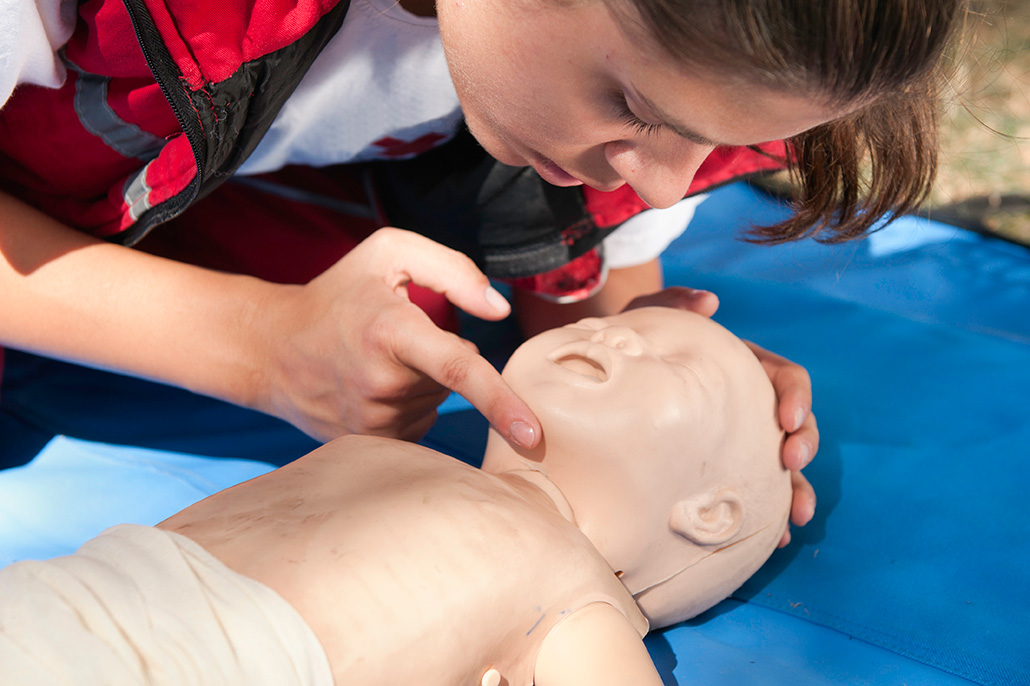 En Linea | Primeros Auxilios y CPR
Estas clases proveen información sobre primeros auxilios y CPR para infantes, menores y adultos. Son patrocinadas por el Programa de Educación de Padres de Crianza y la Asociación local de Padres de Crianza. Pueden ser utilizadas para los requisitos de licencias pero no para los requisitos del condado o del estado referente a las ocho horas de entrenamiento mandatorio.
Las clases de primeros auxilios y CPR son solo para los solicitantes para ser Padres de Recursos, Familias de Recursos Aprobadas, Padres de Crianza Temporal/Adoptivos con Licencia del Condado, y Cuidadores de Relevo que prestaran sus servicios a los padres de recursos directamente a traves de la agencia de Bienestar Infantil del condado, los servicios de familias d crianza y de recursos adoptivos del condado. 
Es necesario registrarse ya que las clases se llevarán a cabo en línea a través de Zoom.
Si ya no puede asistir, cancele su reservación para abrir el lugar para otra persona.
Estas clases son para adultos mayores de 18 años.
Si usted es un solicitante de padres de recursos, asegúrese de haberse registrado para las clases de TIPS de pre-aprobación antes de registrarse para Primeros Auxilios/CPR.
Los Padres de Recursos del Condado son elegibles para tomar Primeros Auxilios/CPR a través de FAKCE, solo una vez cada dos años. Los padres de recursos pueden tomar Primeros Auxilios/CPR no más de 6 meses antes del final de su fecha de certificación de CPR
No hay cuidado de niños  – por favor no traiga bebés o niños a clase
Según los requisitos del proveedor de capacitación en Primeros Auxilios/CPR, no se admitirán participantes una vez que la clase haya comenzado a las 6 p. m. Asegúrese de iniciar sesión temprano para asegurar la entrada a la clase y para recibir crédito por su asistencia. 
Registro cerrará el Jueves 14 de Diciembre 2023 a las 7 am 
***Por Favor Tome Nota:Esta clase se facilitará en la plataforma en línea llamada Zoom. Se requiere acceso a Internet y acceso a una computadora / computadora portátil / tableta / teléfono inteligente para asistir.
El enlace para assistir a esta clase se proveera despues de que se registre.
Siga el enlace a continuación para obtener un breve tutorial sobre cómo registrarse para obtener una cuenta de
Register Here
Do you already have an account with us?
Sign In
Log in if you already have an account with us.