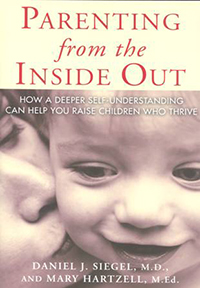 Criando De Adentro Hacia Afuera
Date/Time
02/25/2017 | 8:30 am - 4:30 pm
Location
The Refinery Church
Type of Class
 Esta clase y libro analizan el papel de los apegos que usted desarrolló de niño y ahora en la edad adulta como su estilo de apego puede afectar la manera en que usted reacciona con los niños y su necesidad de apego. ayuda en la comprensión de nosotros mismos, así como a los niños que llegan a nuestro hogar. como los niños que llegan a nuestras casas.
Instructoras: Angelina Puffelis, IMFT Terapeuta & Mercedes Contreras, Madre de Crianza
LIBRO GRATIS POR FAMILIA
Habra un lonche ligero
Bookings
If you plan to book multiple classes throughout the year, please create a User Account by clicking Sign Up. Your account will allow you to sign in at any time, have a history log of all the classes you register for, cancel any classes and register for multiple classes in one session.

If you decide not to create an account, non-account holders will enter their information to the left to book a class during each registration session.

Submit one form per participant. Each participant MUST register individually using their legal name and information. No credit will be given to participants not registered for the class. If registering on behalf of someone else, please use their information when registering, NOT YOURS. Thank you!
Bookings are closed for this event.