Mind Coach
Date/Time
08/25/2018 | 8:30 am - 4:30 pm
Location
San Diego County Foster Parent Assoc.
Type of Class
Instructors: Mike Jones, LCSW & Jeanne Schwertfeger, Foster/Adoptive Parent
Everything starts and ends in your mind. How your mind works determine how happy you are, how successful you feel, and how well you interact with other people. The patterns of your mind encourage you toward greatness or they cause you to flounder in mediocrity or worse. The same goes for children.
Learning how to focus and direct your mind is the most important ingredient of success. Mind Coach is a manual that will teach children and teens "thinking skills" that will help them be more effective in their day-to-day lives.
This workshop will explore how the thoughts and behaviors of children and teens are affected by trauma. Caregivers will be provided information, a book, and hands-on experiences to facilitate how to help children think positive and feel good. Come to this fun class using Dr. Amen's book, Mind Coach, and learn about ANTS and becoming an ANT-eater.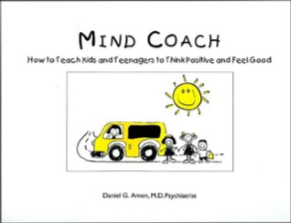 Note: Each family that attends will receive a free copy of Mind Coach.
Please note, no childcare is provided or available onsite. Do not bring babies or children to class. Thank you!
Bookings
If you plan to book multiple classes throughout the year, please create a User Account by clicking Sign Up. Your account will allow you to sign in at any time, have a history log of all the classes you register for, cancel any classes and register for multiple classes in one session.

If you decide not to create an account, non-account holders will enter their information to the left to book a class during each registration session.

Each person in your party that is planning to attend a class must book her/his space separately so that we may track attendance for credit.
Bookings are closed for this event.