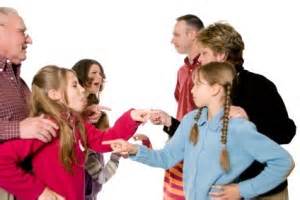 Herramientas para Disciplina
Date/Time
05/10/2019 | 6:00 pm - 9:00 pm
Location
HHSA Chula Vista
Type of Class
Instructoras: Emma Martinez-Tidmore, Madre de Recursos/Adoptiva
Las herramientas son parte de nuestra vida diaria para poder funcionar. Utilizamos automóviles para ir al trabajo, correos electrónicos para comunicarnos con compañeros y teléfonos celulares o Facebook para conectarnos con la familia.
En la crianza de los hijos, el tener herramientas es muy importante a la hora de disciplinar a los niños. La clave es tener una "Caja de Herramientas de Disciplina" llena de opciones que se puedan extraer e intentar llevar a cabo; y si no funcionan, puede ponerlos de nuevo en la caja y usar otro día.
Este taller ayudara a los cuidadores con consejos y estrategias para poder disciplinar a los niños de una manera más efectiva y lograr que los niños hagan lo que nosotros queremos. Al comprender qué está causando el comportamiento, los cuidadores tendrán una manera más fácil de saber qué herramientas de disciplina pueden usar.
No hay cuidado de niños. Por favor no traiga a los niños a la clase. ¡Gracias!
Bookings
If you plan to book multiple classes throughout the year, please create a User Account by clicking Sign Up. Your account will allow you to sign in at any time, have a history log of all the classes you register for, cancel any classes and register for multiple classes in one session.

If you decide not to create an account, non-account holders will enter their information to the left to book a class during each registration session.

Submit one form per participant. Each participant MUST register individually using their legal name and information. No credit will be given to participants not registered for the class. If registering on behalf of someone else, please use their information when registering, NOT YOURS. Thank you!
Bookings are closed for this event.