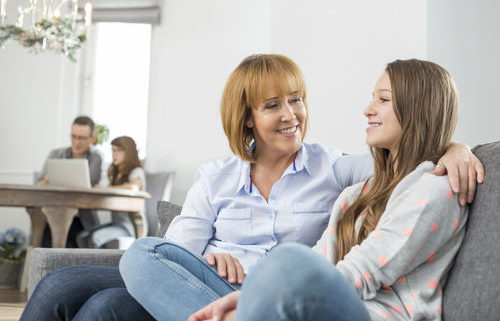 Coping with the Unique Challenges of Kinship Care
Date/Time
11/19/2019 | 6:00 pm - 9:00 pm
Location
San Diego County Foster Parent Assoc.
Type of Class
(A class specifically for Kinship Relative Caregivers)
Instructors: Heidi Blue, MSW & Dannette Shevlin, Resource Kinship Parent
Description: This workshop will help guide kinship caregivers and child welfare professionals through a series of discussions and activities to promote awareness of the issues that come up for caregivers, birth parents, youth and extended family members when kinship care is warranted to maintain children in a safe and nurturing environment.
Participants will learn how kinship care changes and affects family dynamics, roles, responsibilities, authority and loyalties among members of the kinship triad and extended family and how these changes can result in challenges that may affect a caregivers' ability to provide safety, permanency, and well-being for the youth in their care. Lastly, participants will learn approaches and coping strategies to assist in managing those challenges.
Please note, no childcare is provided or available onsite. Do not bring babies or children to class. Thank you!
Bookings
If you plan to book multiple classes throughout the year, please create a User Account by clicking Sign Up. Your account will allow you to sign in at any time, have a history log of all the classes you register for, cancel any classes and register for multiple classes in one session.

If you decide not to create an account, non-account holders will enter their information to the left to book a class during each registration session.

If booking more than one space, please provide first and last name of additional participants in the comments box.
Bookings are closed for this event.