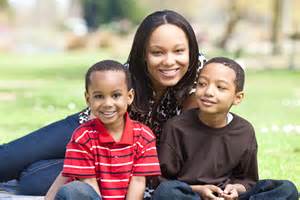 Map Unavailable
Online | Reparenting the Hurt Child
Date/Time
06/12/2021 | 9:00 am - 3:30 pm
Location
Zoom
Type of Class
Based on the book Re-Parenting the Child Who Hurts, this training will provide a guide to healing developmental trauma and attachments in children. A positive parenting approach will be presented to resource parents that focuses on the knowledge and skills necessary to be able to respond to children's changing needs as they move through childhood. 
The impact of early trauma on the neuro-biological development of children will be explored and clear guidance for how resource parents can respond will be offered. The term, neurobiological processes will be explained in an easy to understand and remember manner, utilizing the analogy of building a house. Techniques for re-parenting a child will be presented utilizing the metaphor of the process of knitting. 
Parents will gain a full understanding of the issues behind children's behavior, and as a result, become better "regulators" of their own and their children's physiological and emotional environments. This will be invaluable training for any resource parent. 
Registration will close on Thursday, June 10, 2021 at 12pm
***Please Note: This class will be facilitated on the online platform called Zoom. Internet access and access to a computer/laptop/tablet/smartphone is required to attend.
The link to attend this class will be provided at registration.
Please follow the link below for a brief tutorial on how to sign up for a free Zoom account.
Bookings
If you plan to book multiple classes throughout the year, please create a User Account by clicking Sign Up. Your account will allow you to sign in at any time, have a history log of all the classes you register for, cancel any classes and register for multiple classes in one session.

If you decide not to create an account, non-account holders will enter their information to the left to book a class during each registration session.

Submit one form per participant. Each participant MUST register individually using their legal name and information. No credit will be given to participants not registered for the class. If registering on behalf of someone else, please use their information when registering, NOT YOURS. Thank you!
Bookings are closed for this event.