Map Unavailable
Online | 5 Star Tools
Date/Time
09/01/2020 | 6:00 pm - 9:00 pm
Location
Zoom
Type of Class
***This class is part of a 2 class series, registering for part 1, will automatically register for all sessions***
Instructors: Nicole Espinoza, LCSW & Jeanne Schwertfeger, Resource/Adoptive Parent
Session 1:  Tuesday, September 1, 2020
Session 2:  Thursday, September 10, 2020
Parenting children in foster care can provide many challenges as their experiences bring a variety of behaviors. This workshop will help you to discover what the purpose is behind their misbehavior. We will explore the tools in the Parents ToolShop® that can help you to help your children to develop more effective ways to communicate what their needs are and how you can support them.
Registration closes on Tuesday, September 1, 2020 at 7am
***Please Note: This class will be facilitated on the online platform called Zoom. Internet access and access to a computer/laptop/tablet/smartphone is required to attend.
The link to attend this class will be provided on the day of class.
Please follow the link below for a brief tutorial on how to sign up for a free Zoom account.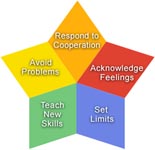 Bookings
If you plan to book multiple classes throughout the year, please create a User Account by clicking Sign Up. Your account will allow you to sign in at any time, have a history log of all the classes you register for, cancel any classes and register for multiple classes in one session.

If you decide not to create an account, non-account holders will enter their information to the left to book a class during each registration session.

Submit one form per participant. Each participant MUST register individually using their legal name and information. No credit will be given to participants not registered for the class. If registering on behalf of someone else, please use their information when registering, NOT YOURS. Thank you!
Bookings are closed for this event.