TIPS: Trauma Informed Pre-Service
TIPS is the 12 hour pre-service training program that is required prior to being approved as a Resource Parent by the County of San Diego.  The TIPS training consists of four, 3-hour training sessions or two, 6-hour training sessions which occur only on Saturdays.  Below, you will be able to register for an entire class which includes all the sessions required for the 12 hour training.
If you need to re-schedule a class, make up a session that you have missed or need to make a specialized plan to complete the TIPS class, please call the FAKCE registration line at 1-800-200-1222 for assistance and registration.
To register for an entire TIPS class, which includes all four sessions, review the TIPS class options below and then select the class you would like to attend.  You will be prompted to register on the site and create a user name and password.  You will then be able to register for the TIPS class of your choice which is called a Booking. After you register, make note of the Class # you registered for and print out your schedule.
* Please note that childcare is not provided or available on site. We ask that you not bring babies or children to these workshops. Thank you for your understanding.
Use the chart below to find dates, times and locations that fit your schedule. You can sign up for all sessions by selecting the link with the class number. Please be sure that you can attend all the session dates for that class. If you have questions or special needs, please contact us.
2018 Schedule 
July 2018
Class Number #
Language
Day (s)
Time
Location
Session 1
Session 2
Session 3
Session 4
#116
English
Saturdays (Fast Track)
9am-3:30pm
SFTH – San Marcos
Saturday, July 07, 2018
Saturday, July 14, 2018
#117
Spanish
Mondays/Wednesdays
6pm-9pm
SFTH – San Marcos
Monday, July 09, 2018
Wednesday, July 11, 2018
Monday, July 16, 2018
Wednesday, July 18, 2018
#118
English
Saturdays (Fast Track)
9am-3:30pm
SDFPA
Saturday, July 14, 2018
Saturday, July 21, 2018
#119
English
Tuesdays & Thursdays
6pm-9pm
SFTH – San Marcos
Tuesday, July 17, 2018
Thursday, July 19, 2018
Tuesday, July 24, 2018
Thursday, July 26, 2018
#120
Spanish
Mondays/Wednesdays
6pm-9pm
H Street
Wednesday, July 18, 2018
Monday, July 23, 2018
Wednesday, July 25, 2018
Monday, July 30, 2018
#121
English
Saturdays (Fast Track)
9am-3:30pm
Rosecrans – San Diego Room
Saturday, July 21, 2018
Saturday, July 28, 2018
#122
English
Saturdays (Fast Track)
9am-3:30pm
Care Center National City
Saturday, July 28, 2018
Saturday, August 04, 2018
August 2018
Class Number #
Language
Day (s)
Time
Location
Session 1
Session 2
Session 3
Session 4
#123
English
Tuesdays & Thursdays
6pm-9pm
8911 Balboa
Tuesday, July 31, 2018
Thursday, August 02, 2018
Tuesday, August 07, 2018
Thursday, August 09, 2018
#126
English
Saturdays (Fast Track)
9am-3:30pm
SFTH – San Marcos
Saturday, August 04, 2018
Saturday, August 11, 2018
#128
English
Saturdays (Fast Track)
9am-3:30pm
SDFPA
Saturday, August 11, 2018
Saturday, August 18, 2018
#129
English
Saturdays (Fast Track)
9am-3:30pm
8911 Balboa
Saturday, August 18, 2018
Saturday, August 25, 2018
#130
Spanish
Mondays/Wednesdays
6pm-9pm
H Street
Monday, August 20, 2018
Wednesday, August 22, 2018
Monday, August 27, 2018
Wednesday, August 29, 2018
#132
English
Saturdays (Fast Track)
9am-3:30pm
Rosecrans – Harbor Room
Saturday, August 25, 2018
Saturday, September 08, 2018
September 2018
Class Number #
Language
Day (s)
Time
Location
Session 1
Session 2
Session 3
Session 4
#133
English
Tuesdays/Thursdays
6pm-9pm
8911 Balboa
Tuesday, September 04, 2018
Thursday, September 06, 2018
Tuesday, September 11, 2018
Thursday, September 13, 2018
#134
Spanish
Mondays/Wednesdays
6pm-9pm
SFTH – San Marcos
Wednesday, September 05, 2018
Monday, September 10, 2018
Wednesday, September 12, 2018
Monday, September 17, 2018
#136
English
Saturdays (Fast Track)
9am-3:30pm
SFTH – San Marcos
Saturday, September 08, 2018
Saturday, September 15, 2018
#137
English
Mondays/Wednesdays
6pm-9pm
H Street
Wednesday, September 12, 2018
Monday, September 17, 2018
Wednesday, September 19, 2018
Monday, September 24, 2018
#138
English
Saturdays (Fast Track)
9am-3:30pm
8911 Balboa
Saturday, September 15, 2018
Saturday, September 22, 2018
#139
English
Tuesdays/Thursdays
6pm-9pm
SFTH – San Marcos
Tuesday, September 18, 2018
Thursday, September 20, 2018
Tuesday, September 25, 2018
Thursday, September 27, 2018
#140
English
Saturdays (Fast Track)
9am-3:30pm
Polinksy
Saturday, September 22, 2018
Saturday, September 29, 2018
#141
Spanish
Saturdays (Fast Track)
9am-3:30pm
Care Center National City
Saturday, September 29, 2018
Saturday, October 06, 2018
October 2018
Class Number #
Language
Day (s)
Time
Location
Session 1
Session 2
Session 3
Session 4
#142
English
Tuesdays/Thursdays
6pm-9pm
8911 Balboa
Tuesday, October 02, 2018
Thursday, October 04, 2018
Tuesday, October 09, 2018
Thursday, October 11, 2018
#143
Spanish
Tuesdays/Thursdays
6pm-9pm
SFTH – San Marcos
Tuesday, October 02, 2018
Thursday, October 04, 2018
Tuesday, October 09, 2018
Thursday, October 11, 2018
#144
English
Fridays
9am-12pm
8911 Balboa
Friday, October 05, 2018
Friday, October 12, 2018
Friday, October 19, 2018
Friday, October 26, 2018
#145
English
Saturdays (Fast Track)
9am-3:30pm
SFTH – San Marcos
Saturday, October 06, 2018
Saturday, October 13, 2018
#146
English
Mondays/Wednesdays
6pm-9pm
H Street
Wednesday, October 10, 2018
Monday, October 15, 2018
Wednesday, October 17, 2018
Monday, October 22, 2018
#147
English
Saturdays (Fast Track)
9am-3:30pm
8911 Balboa
Saturday, October 13, 2018
Saturday, October 20, 2018
#148
English
Tuesdays/ Thursdays
6pm-9pm
SFTH – San Marcos
Thursday, October 18, 2018
Tuesday, October 23, 2018
Thursday, October 25, 2018
Tuesday, October 30, 2018
#149
English
Saturdays (Fast Track)
9am-3:30pm
SDFPA
Saturday, October 20, 2018
Saturday, October 27, 2018
#150
Spanish
Mondays/Wednesdays
6pm-9pm
H Street
Wednesday, October 24, 2018
Monday, October 29, 2018
Monday, November 05, 2018
Wednesday, November 07, 2018
#151
English
Saturdays (Fast Track)
9am-3:30pm
SFTH – San Marcos
Saturday, October 27, 2018
Saturday, November 03, 2018
#152
English
Tuesdays/Thursdays
6pm-9pm
Polinksy
Tuesday, October 30, 2018
Thursday, November 01, 2018
Tuesday, November 06, 2018
Thursday, November 08, 2018
November 2018
Class Number #
Language
Day (s)
Time
Location
Session 1
Session 2
Session 3
Session 4
#153
English
Fridays
9am-12pm
8911 Balboa
Friday, November 02, 2018
Friday, November 09, 2018
Friday, November 16, 2018
Friday, November 30, 2018
#154
English
Saturdays (Fast Track)
9am-3:30pm
8911 Balboa
Saturday, November 03, 2018
Saturday, November 10, 2018
#155
English
Tuesdays/ Thursdays
6pm-9pm
SFTH – San Marcos
Tuesday, November 06, 2018
Thursday, November 08, 2018
Tuesday, November 13, 2018
Thursday, November 15, 2018
#156
Spanish
Tuesdays/Thursdays
6pm-9pm
SFTH – San Marcos
Thursday, November 08, 2018
Tuesday, November 13, 2018
Thursday, November 15, 2018
Tuesday, November 20, 2018
#157
English
Saturdays (Fast Track)
9am-3:30pm
SDFPA
Saturday, November 10, 2018
Saturday, November 17, 2018
#158
English
Saturdays (Fast Track)
9am-3:30pm
SFTH – San Marcos
Saturday, November 17, 2018
Saturday, December 01, 2018
#159
Spanish
Mondays/Wednesdays
6pm-9pm
H Street
Monday, November 19, 2018
Monday, November 26, 2018
Wednesday, November 28, 2018
Monday, December 03, 2018
#160
English
Mondays/Wednesdays
6pm-9pm
SDFPA
Monday, November 26, 2018
Wednesday, November 28, 2018
Monday, December 03, 2018
Wednesday, December 05, 2018
December 2018
Class Number #
Language
Day (s)
Time
Location
Session 1
Session 2
Session 3
Session 4
#161
English
Saturdays (Fast Track)
9am-3:30pm
8911 Balboa
Saturday, December 01, 2018
Saturday, December 08, 2018
#162
English
Mondays/Wednesdays
6pm-9pm
SFTH – San Marcos
Monday, December 03, 2018
Wednesday, December 05, 2018
Monday, December 10, 2018
Wednesday, December 12, 2018
#163
English
Fridays
9am-12pm
8911 Balboa
Friday, December 07, 2018
Friday, December 14, 2018
Friday, December 21, 2018
Friday, December 28, 2018
#164
English
Saturdays (Fast Track)
9am-3:30pm
SFTH – San Marcos
Saturday, December 08, 2018
Saturday, December 15, 2018
#165
Spanish
Mondays/Wednesdays
6pm-9pm
H Street
Monday, December 10, 2018
Wednesday, December 12, 2018
Monday, December 17, 2018
Wednesday, December 19, 2018
#166
English
Tuesdays & Thursdays
6pm-9pm
8911 Balboa
Tuesday, December 11, 2018
Thursday, December 13, 2018
Tuesday, December 18, 2018
Thursday, December 20, 2018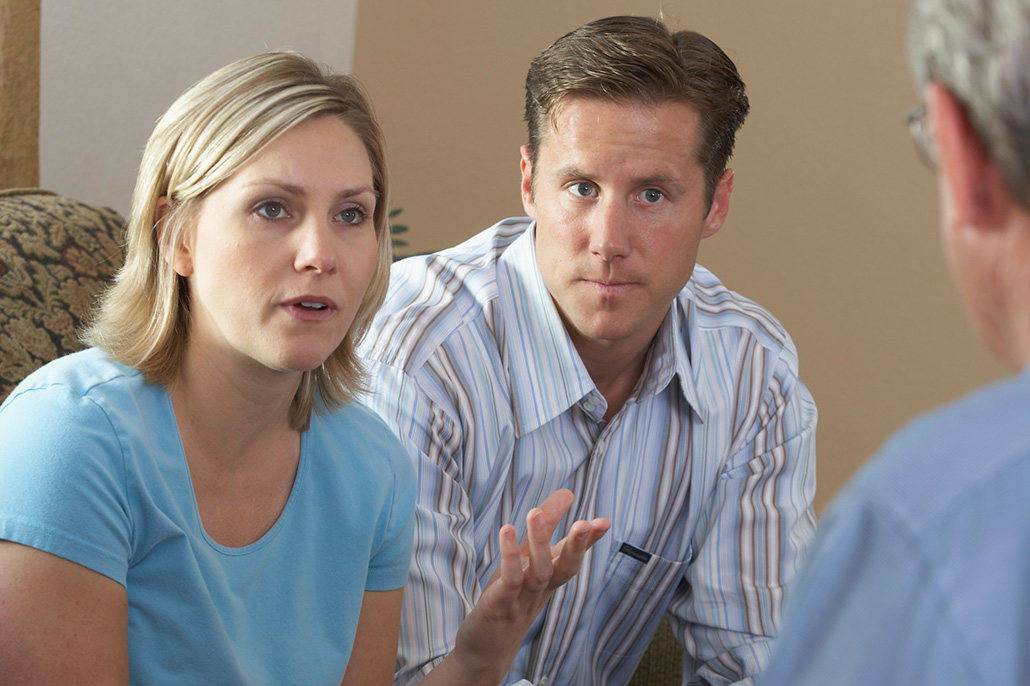 TIPS is the 12 hour pre-service training program that is…
---