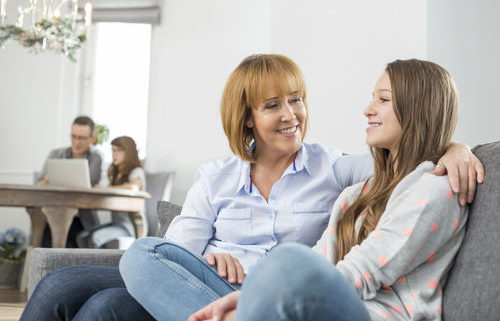 Turning Dreams into Degrees: Supporting Successful Transitions from High School to College
Date/Time
10/30/2019 | 6:00 pm - 9:00 pm
Location
San Diego County Foster Parent Assoc.
Type of Class
"A Training to Empower California's Caregivers to Support Foster Youth to Enroll and Succeed in College"
Instructors: Stephanie Harris, MSW & Wendy Curiel, Protective Services Program Manager
Education is the key to economic well-being and personal success for youth. Many studies have shown that attaining a bachelor's degree not only increases employment opportunities for individuals but can also have a significant impact on lifetime earning. However, nationwide statistics reveal that only an estimated 3-11 percent of foster youth actually go on to receive a bachelor's degree. Most foster youth want to a college education but need support and services to get them there to succeed.
Life after high school is a big transition and many foster youth do not start preparing early enough. This workshop will help caregivers understand how to support their youth to make a smooth transition from high school to college.
Caregivers will learn about the benefits of college and the different college pathways available so they can encourage youth to make a plan that is right for them. Caregivers will also learn about the key steps youth must take in the junior and senior year of college, and the supports and resources that exist to help youth along the way.
Please note, no childcare is provided or available onsite. Do not bring babies or children to class. Thank you!
Bookings
If you plan to book multiple classes throughout the year, please create a User Account by clicking Sign Up. Your account will allow you to sign in at any time, have a history log of all the classes you register for, cancel any classes and register for multiple classes in one session.

If you decide not to create an account, non-account holders will enter their information to the left to book a class during each registration session.

If booking more than one space, please provide first and last name of additional participants in the comments box.
Bookings are closed for this event.