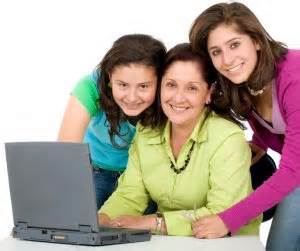 Turning Dreams into Degrees: For Caregivers of Youth in 6th to 10th Grade
Date/Time
09/10/2019 | 6:00 pm - 9:00 pm
Location
San Diego County Foster Parent Assoc.
Type of Class
Instructors: Joseph Rodriguez, MSW & Valerie Hills, MSW
Many studies have shown that attaining a bachelor's degree not only increases employment opportunities for individuals but can also have a significant impact on lifetime earnings. However, nationwide statistics reveal that only an estimated 3-11 percent of foster youth actually go on to receive a bachelor's degree. Most foster youth want a college education but need support and services to get them there to succeed.
The purpose of this workshop is to empower caregivers to discuss the value of higher education with their young youth and provide ideas for how they can play an active role in supporting their youth to college. For caregivers with youth in middle school or in the early high school grades, college can seem so far into the future that it can take secondary importance to more immediate concerns. Caregivers will learn the significance of early college exploration and preparation and key steps that they can take to help youth turn their dreams into degrees.
Please note, no childcare is provided or available onsite. Do not bring babies or children to class. Thank you!
Bookings
If you plan to book multiple classes throughout the year, please create a User Account by clicking Sign Up. Your account will allow you to sign in at any time, have a history log of all the classes you register for, cancel any classes and register for multiple classes in one session.

If you decide not to create an account, non-account holders will enter their information to the left to book a class during each registration session.

If booking more than one space, please provide first and last name of additional participants in the comments box.
Bookings are closed for this event.