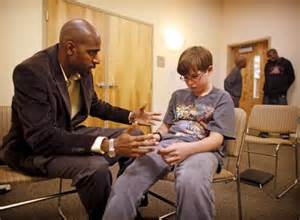 The Art of Inclusive Communication
Date/Time
08/17/2019 | 9:00 am - 1:00 pm
Location
Metro-Balboa | Hibiscus Room
Type of Class
Instructor: National Conflict Resolution Center
This interactive workshop helps participants explore their own personal and cultural identity and learn how it relates to communication style; how these different styles can sometimes be the root of communication breakdown; and, most importantly, how they can learn to recognize when a communication breakdown is happening and do something about it. Participants learn a model for understanding intercultural (and other identities) awareness and learn skills that help their own development in all kinds of diverse settings.
Please note, no childcare is provided or available onsite. Do not bring babies or children to class. Thank you!
Bookings
If you plan to book multiple classes throughout the year, please create a User Account by clicking Sign Up. Your account will allow you to sign in at any time, have a history log of all the classes you register for, cancel any classes and register for multiple classes in one session.

If you decide not to create an account, non-account holders will enter their information to the left to book a class during each registration session.

If booking more than one space, please provide first and last name of additional participants in the comments box.
Bookings are closed for this event.