Stewards of Children ® A Program by Darkness to Light to End Child Sexual Abuse
Date/Time
05/30/2019 | 6:00 pm - 8:00 pm
Location
Straight From The Heart
Type of Class
Instructor: Christina Shultz, LCSW, Child Abuse Program Supervisor & Bilingual Forensic Interviewer at Palomar Health
According to Darkness to Light, a non-profit committed to empowering adults to prevent child sexual abuse, child sexual abuse is likely the most prevalent health problem children face, with the most serious array of consequences. In fact, 1 out of 10 children will be sexually abused before their 18th birthday. Chances are, someone you know has been impacted.
Research shows that people who are sexually violated as children are far more likely to experience psychological problems often lasting into adulthood, including post-traumatic stress syndrome, depression, suicide, substance abuse, teen pregnancy, school dropout, and relationship problems.
Darkness to Light understands that learning the facts about childhood sexual abuse helps prevent it. Talking about it helps prevent it. Getting involved helps prevent it. The truth is, if childhood sexual abuse can be prevented, it can be stopped.
Please join us for a training that uses real people and real stories to show you how to protect children. You'll meet survivors who lived through child sexual abuse, experienced its immediate and long-term effects, and ultimately were able to find healing. You'll meet experts who work with children and families and confront abuse on a daily basis. Many of these survivors and experts are also parents themselves.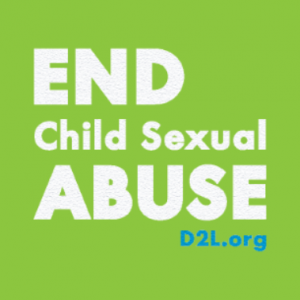 Please note, no childcare is provided or available onsite. Do not bring babies or children to class. Thank you!
Bookings
If you plan to book multiple classes throughout the year, please create a User Account by clicking Sign Up. Your account will allow you to sign in at any time, have a history log of all the classes you register for, cancel any classes and register for multiple classes in one session.

If you decide not to create an account, non-account holders will enter their information to the left to book a class during each registration session.

If booking more than one space, please provide first and last name of additional participants in the comments box.
Bookings are closed for this event.