Parenting from the Inside Out
Date/Time
05/18/2019 | 8:30 am - 4:30 pm
Location
Straight From The Heart
Type of Class
Instructor: Denise Phipps, LMFT & Debbie Stolz, Resource/Adoptive Parent
Most times, a parent's reactions to a child are based on their own past experiences. This workshop will help parents to understand the reason why they act and react the way they do to their children and how they can change that. It also offers an in-depth look at how the human brain works and ties that directly to parenting. It helps to explain how parents carry emotional baggage and how a child can trigger a response that is more about the baggage than the actual situation itself.
This workshop will help parents to figure out what their baggage is and how to separate it from their relationship with their child. In addition, parents will learn the role of the attachments they developed as a child and in adulthood and how their attachment style can affect the way they react to children and their need for attachment. We hope you can join us!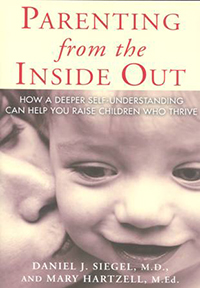 Please note, no childcare is provided or available onsite. Do not bring babies or children to class. Thank you!
Bookings
If you plan to book multiple classes throughout the year, please create a User Account by clicking Sign Up. Your account will allow you to sign in at any time, have a history log of all the classes you register for, cancel any classes and register for multiple classes in one session.

If you decide not to create an account, non-account holders will enter their information to the left to book a class during each registration session.

If booking more than one space, please provide first and last name of additional participants in the comments box.
Bookings are closed for this event.