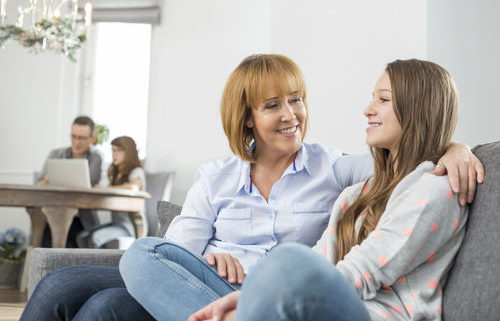 Map Unavailable
Online | Core Teen
Date/Time
03/16/2021 | 6:00 pm - 9:00 pm
Location
Zoom
Type of Class
 A series of 4 workshops
 Navigating through the challenges of adolescence is not easy for any parent, especially those who support youth who have suffered abuse and/or neglect and have experienced significant loss and trauma. Adolescents who have experienced trauma are more likely to join in high‐risk behaviors, have problems with their peers, and struggle academically. Finding foster and adoptive families who feel prepared to care for these youth can be difficult. Often, parents feel they do not know what to do or may not have confidence in their abilities to manage the emotional and behavioral needs of the teen. The goal of the CORE Teen curriculum is to prepare and support new and seasoned resource parents willing to care for older children. By providing multiple opportunities to increase resource parent's knowledge and skills, and by maximizing the application of new knowledge and skills, families will be more prepared to care for older youth in their homes; maintain these placements and increase permanent resources for youth.
Registration will close on Tuesday, March 16, 2021 at 7am 
Dates:
Tuesday, March 16, 2021
Thursday, March 18, 2021
Tuesday, March 23, 2021
Thursday, March 25, 2021
***Please Note: This class will be facilitated on the online platform called Zoom. Internet access and access to a computer/laptop/tablet/smartphone is required to attend.
The link to attend this class will be provided on the day of class
Please follow the link below for a brief tutorial on how to sign up for a free Zoom account.
Bookings
If you plan to book multiple classes throughout the year, please create a User Account by clicking Sign Up. Your account will allow you to sign in at any time, have a history log of all the classes you register for, cancel any classes and register for multiple classes in one session.

If you decide not to create an account, non-account holders will enter their information to the left to book a class during each registration session.

Submit one form per participant. Each participant MUST register individually using their legal name and information. No credit will be given to participants not registered for the class. If registering on behalf of someone else, please use their information when registering, NOT YOURS. Thank you!
Bookings are closed for this event.