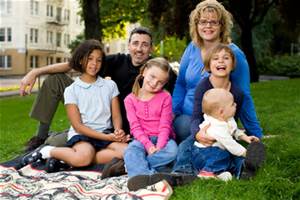 Family Communication and Sexual Health Basics
Date/Time
02/28/2019 | 6:00 pm - 9:00 pm
Location
San Diego County Foster Parent Assoc.
Type of Class
Instructors: Karen Murtfeldt, MPH, Community Engagement Specialist II, Planned Parenthood
In this workshop, we will talk about how and why you should be having an ongoing conversation about sexual health with the children and adolescents in your family. Teens who report having good conversations with their parents about sex are more likely to delay sex, have fewer partners, and use condoms and other birth control when they do have sex (Guilamo-Ramos, 2010; Weinman, 2008). Learn tips and strategies for finding the right time and place to have these important conversations.
We will then go over sexual health basics (birth control methods, sexually transmitted infections, puberty, and reproductive anatomy), so you have the answers when the young people in your family come to you with questions.
Please note, no childcare is provided or available onsite. Do not bring babies or children to class. Thank you!
Bookings
If you plan to book multiple classes throughout the year, please create a User Account by clicking Sign Up. Your account will allow you to sign in at any time, have a history log of all the classes you register for, cancel any classes and register for multiple classes in one session.

If you decide not to create an account, non-account holders will enter their information to the left to book a class during each registration session.

Submit one form per participant. Each participant MUST register individually using their legal name and information. No credit will be given to participants not registered for the class. If registering on behalf of someone else, please use their information when registering, NOT YOURS. Thank you!
Bookings are closed for this event.