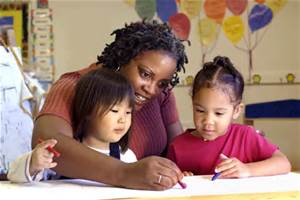 Educational Advocacy for Foster Youth
Date/Time
11/27/2018 | 6:00 pm - 9:00 pm
Location
San Diego County Foster Parent Assoc.
Type of Class
Instructors: Andrea Carlin, Staff Attorney San Diego Volunteer Lawyer Program, Inc
In this training, participants will learn the basics of the special education process, discipline, and the educational rights of foster youth. Participants will learn about the special education process, including how to read an IEP, recognizing the red flags in an IEP, and identifying and drafting appropriate IEP goals. We will discuss how to request an assessment for special education, including a review of timelines, a sample assessment request, and a sample assessment plan.
Attendees will learn about what to expect at an IEP meeting, including required team members, student participation, eligibility for services, consent, and what to do when there is a disagreement. We will review the disciplinary process for both special education and general education students, including suspensions and expulsions. We will also discuss educations rights that are unique to foster youth.
Please note, no childcare is provided or available onsite. Do not bring babies or children to class. Thank you!
Bookings
If you plan to book multiple classes throughout the year, please create a User Account by clicking Sign Up. Your account will allow you to sign in at any time, have a history log of all the classes you register for, cancel any classes and register for multiple classes in one session.

If you decide not to create an account, non-account holders will enter their information to the left to book a class during each registration session.

If booking more than one space, please provide first and last name of additional participants in the comments box.
Bookings are closed for this event.