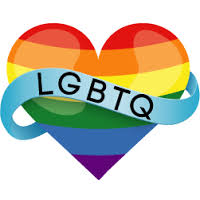 Creating Nurturing and Affirming Homes for Exceptional Youth
Date/Time
06/20/2019 | 6:00 pm - 9:00 pm
Location
San Diego County Foster Parent Assoc.
Type of Class
Instructor: Charisma de los Reyes, MSW
LGBTQ+ youth enter the foster care system for many of the same reasons as non-LGBTQ+ youth in care, such as abuse, neglect, and parental substance abuse. However, LGBTQ+ youth have the added layer of trauma that comes with being rejected or mistreated because of their sexual orientation, gender identity or gender expression.
Attendees will gain a deeper understanding of the experiences, unique risks and needs of LGBTQ+ youth in care. The good news is that these risks can be mitigated by resource families who are willing to nurture and protect the health, safety, and well-being of these young people.
Please note, no childcare is provided or available onsite. Do not bring babies or children to class. Thank you!
Bookings
If you plan to book multiple classes throughout the year, please create a User Account by clicking Sign Up. Your account will allow you to sign in at any time, have a history log of all the classes you register for, cancel any classes and register for multiple classes in one session.

If you decide not to create an account, non-account holders will enter their information to the left to book a class during each registration session.

If booking more than one space, please provide first and last name of additional participants in the comments box.
Bookings are closed for this event.