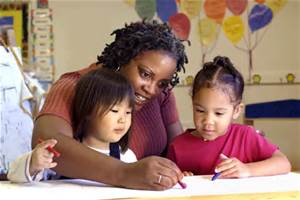 Ayuda para Niños con su Educación Escolar
Date/Time
09/14/2019 | 8:30 am - 4:30 pm
Location
Maac Project Community Center
Type of Class
Instructoras: Angie Puffelis, LMFT & Patty Robles, MSW
Este taller proporcionará a los participantes una comprensión más profunda de cómo el trauma afecta el rendimiento escolar de un niño y la desventaja significativa que tiene el estrés en el desarrollo de su cerebro.
Los participantes aprenderán a crear un ambiente de aprendizaje para niños con historial de traumas, aprenderán los problemas reales que se producen detrás del comportamiento negativo de un niño y aprenderán sobre la perspectiva del niño sobre lo que necesitan para hacer que el aprendizaje sea más efectivo, agradable y atractivo.
No hay cuidado de niños. Por favor no traiga a los niños a la clase. ¡Gracias!
Bookings
If you plan to book multiple classes throughout the year, please create a User Account by clicking Sign Up. Your account will allow you to sign in at any time, have a history log of all the classes you register for, cancel any classes and register for multiple classes in one session.

If you decide not to create an account, non-account holders will enter their information to the left to book a class during each registration session.

If booking more than one space, please provide first and last name of additional participants in the comments box.
Bookings are closed for this event.